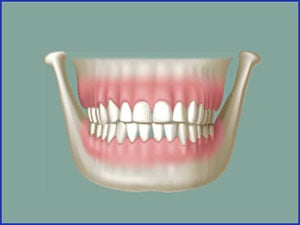 Full Dentition
Full dentition (All teeth in contact)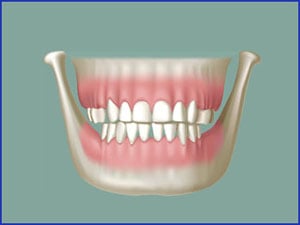 Loss of Bottom Molars
Loss of bottom molars causes loss of posterior support.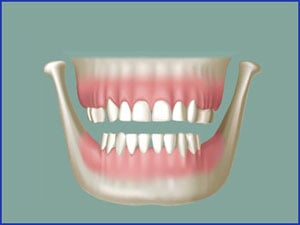 Overeruption
Over eruption of back teeth into empty spaces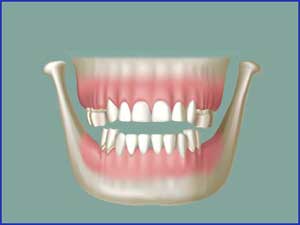 View with Jaw Open
Over eruption of back teeth into empty spaces (Jaw open)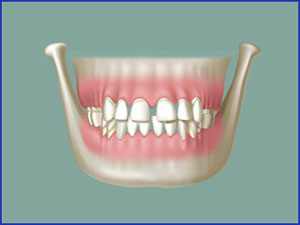 All biting force is transferred to front teeth
This can cause spreading of the front top teeth.
View with Jaw Open
View of front teeth spreading(Jaw open)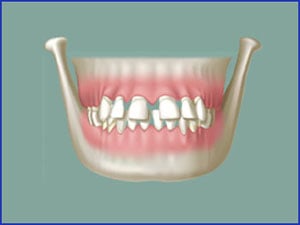 On top of Splayed Teeth - Gum Problems Results
Over time, the overeruption and splaying can reach severe levels and cause gum problems.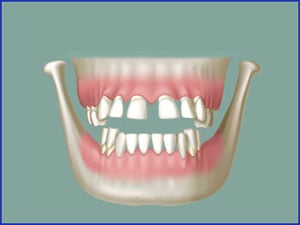 Severe Splaying (Jaw Open)
Severe levels of overeruption and splaying (Jaw Open)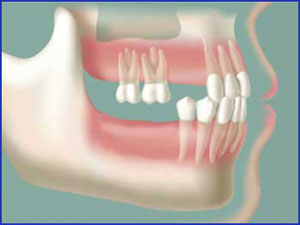 Side view of partially edentulous jaw
The existing teeth with no opposing forces continue to erupt.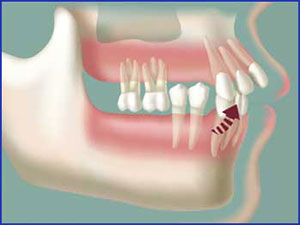 Displaced Force Causes Splaying
When all the force is placed on the front teeth, they can be forced forward & outward.
Case Study Images of Overeruption and Splaying due to tooth loss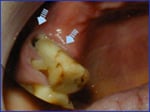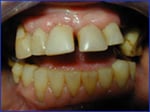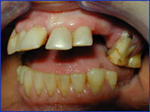 Schedule Your Free Dental Implants Consultation Today
Our highly experienced oral surgeons invite you to schedule your dental implants consultation today by calling our offices or by clicking here. As leading dental implants providers, they have helped numerous patients missing one, several or even all of their teeth achieve a beautiful smile without traditional dentures or bridges. Our dentists are also talented periodontal disease treatment professionals. In fact, they are regularly consulted by patients looking for a knowledgeable periodontist in New Jersey or New York.