Missing teeth causes bone loss in both, but especially the lower jaw. The loss of bone over time affects more than just the mouth. Facial sagging, premature aging and loss of function are all results of atrophy in the upper and lower jaws. This is one of the biggest problems denture patients face. Because the dentures sit over their gums, the jaw continues to shrink, as the bone is not stimulated by the presence of teeth. This leads to perpetually ill-fitting and/or loose dentures, due to the continued shrinkage over time, even after the denture is refitted.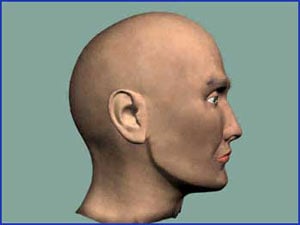 Healthy jaw with all teeth present
Facial structure is healthy and full.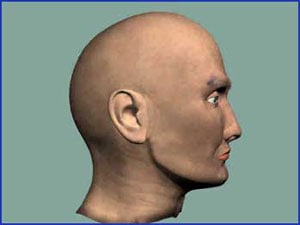 Stage 1
As soon as teeth are lost, the jaw bone begins to shrink.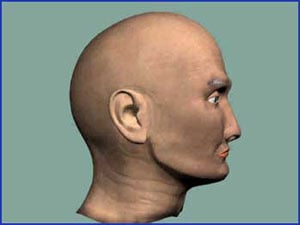 Stage 2
The shrinking continues, and the face begins to lose structure, leading to sagging.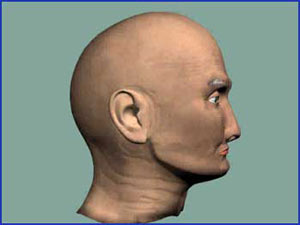 Stage 3
Bone loss does not stop, and the face falls, leading to loss of function and an aged appearance.
When dental implants are placed, the bone is stimulated and can be regenerated to some extent. Bone grafts can also be performed to build up enough support for implants. The sooner implants are placed, the better. Eventually, the bone loss may become so severe that the patient is no longer a dental implant candidate.
Schedule Your Free Dental Implants Appointment Today
If you would like to replace your missing teeth with beautiful, durable implants, schedule a consultation with one of our talented dentists. They will conduct a thorough evaluation of your dental structures to determine whether you are a dental implant Long Island / New York candidate. In addition, they can help you if you are looking for an experienced periodontist in Long Island / New Jersey. Set up an appointment by calling our offices or by clicking here.