Over the years, Dr. Richard Nejat and Dr. Daniel Nejat have earned a reputation as some of the best New York City dental implants providers. They recommend these teeth replacements for patients who have lost one or more teeth and desire to restore an attractive, healthy smile. Unlike many traditional teeth replacement techniques, dental implants do not contribute to bone loss, and placement of implants does not require drilling or aggressive filing of the adjacent teeth. Dental implants can also be used to support other dental structures, such as a fixed bridge. Read on to learn how an implant-supported dental bridge is created.
To schedule a personal dental implants consultation, please call our offices or click here to request we contact you to schedule your free consultation.

Dental implant supported fixed bridge to replace several teeth
Replacing a single missing tooth with an implant has the advantage of removing the need to grind down adjacent teeth as you would to place a bridge. Occasionally, this grinding process can lead to the need for further treatment such as root canal therapy on these prepared teeth. Bridges that are not kept clean can result in decay under the bridge and result in further tooth loss. Remember, dental implants can't get decay.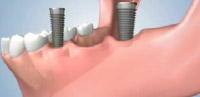 Two dental implants are placed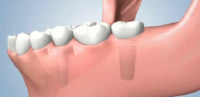 A 3-unit bridge is placed and secured to the dental implants
Advantages
No grinding of adjacent teeth
No Need for root canals
Stimulates bone/gum tissue, thus preventing any bone defects
Look and feel like natural teeth
Implant Supported Bridge Treatment steps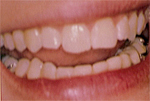 Before the Procedure
Before the Procedure - Missing Tooth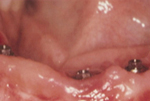 Step 1
Preparing the site and placing the implant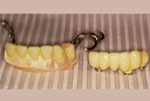 Step 2
Dental Implants Placed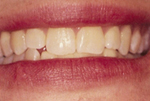 Step 3
Removable Bridge vs. Implant-supported Fixed Bridge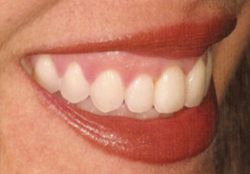 Compare all multiple teeth replacement treatment options »
Drs. Richard Nejat and Dr. Daniel Nejat have been recognized as talented dental implant surgeons by their patients and peers. In addition, they offer advanced gum treatments.