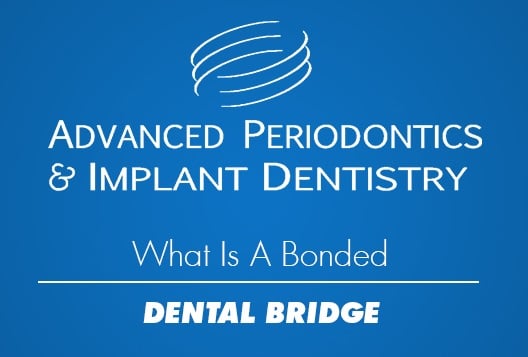 Bonded bridges, also known as "Maryland bridges" are temporary tooth replacement solutions that are used to filling the gap caused by a missing front tooth. The restoration uses the natural or an artificial crown with two metal "wings" affixed to the back of it. Either wing is bonded on the back surface of the neighboring tooth with a dental cement.
Although the bonded bridge maintains aesthetic appeal, it should not be used for biting into harder foods like apples or carrots. Because it is simply glued to the adjacent teeth, it could pop off during heavy use.
However, bonded Maryland bridges play an important role for our Long Island and New Jersey dental patients.
Alternatives to a Dental Bridge
If you're not a candidate for a dental implant, but you don't want to have a traditional dental bridge made, a bonded bridge is the best alternative. No invasive therapies or surgeries are necessary.
Because these Maryland bridges are not an ideal long-term solution, they are usually preferred as an interim therapy prior to more permanent treatments.
When to Consider a Bonded Bridge
Maryland bridges area ideal for situations like:
A teenager or young adult who has lost a tooth due to an accident, and may not be able to get an implant yet
Space preservation after a dental extraction and prior to dental implant therapy
Avoiding reshaping of adjacent teeth for a traditional bridge
When the knocked-out tooth is still in one piece, using the natural crown structure as part of the bonded bridge, until another more permanent solution is provided
At Advanced Periodontics and Implant Dentistry we're able to assist our patients in tooth preservation and replacement through treatments like bonded bridges, dental implants, gum therapy, and more. Contact us today to book a consultation.